A collaborative compilation of recorded motion data expressing the five stages of grief.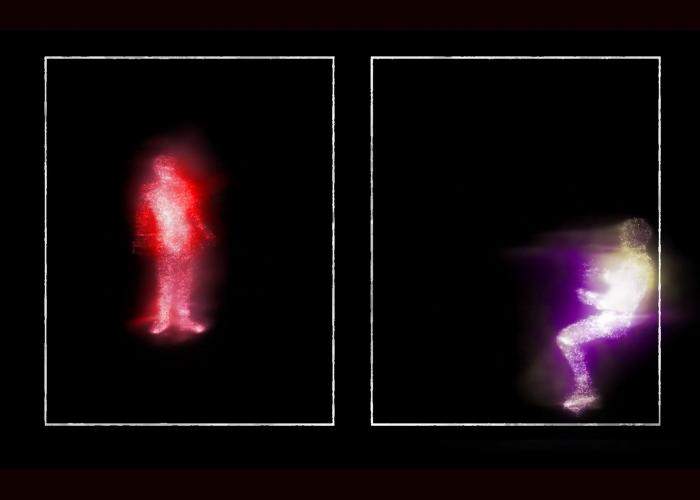 Based in Bristol, England,
Studio Giggle
is an award-winning content studio specializing in immersive, interactive productions for special events. Inspired by the lonliness of the pandemic, the piece features individually recorded digital art vignettes. Each vignette was created with the motion data of people performing solitarily at home. The vignettes are drawn together to form a moving visual essay on the five stages of grief.  Created with the Perception Neuron motion capture system and Notch VFX software. 
Learn more about this project, one in our series, Virtual Communication in the Age of Covid, on our
blog
.