MySwing Professional

Experience the first wireless, indoor-outdoor, and full body motion capture tool dedicated to golf.
MySwing Professional puts the power of biomechanics in the hands of every golf pro. It is the only wireless, full-body motion capture golf instruction tool that is portable, affordable and can be set up indoors or outdoors in minutes. MySwing Professional is used by independent golf instructors, university golf coaches and researchers, country clubs and golf courses.
For more information visit the MySwing Professional Website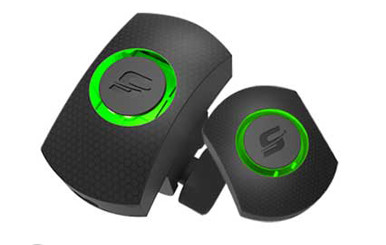 Sensors
Water resistant inertial sensors, including three-axis gyroscopes, accelerometers and magnetometers. High spec, dedicated shaft sensor that measures up to 2500 dps and 16 g's.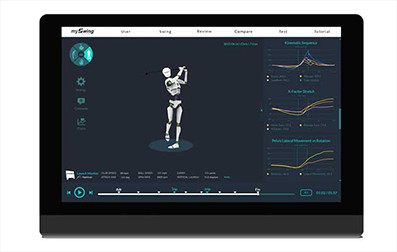 Teach with Biomechanics
Use our powerful software to do everything from viewing a golf swing in 3D, all the way through advanced biomechanical analysis.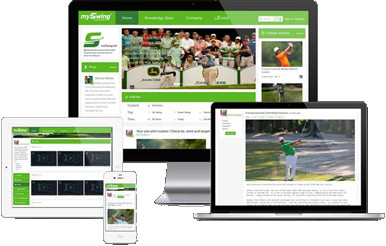 A Social Media Platform
View, share, and compare biomechanical data. All software features, including 3D views, are available online.